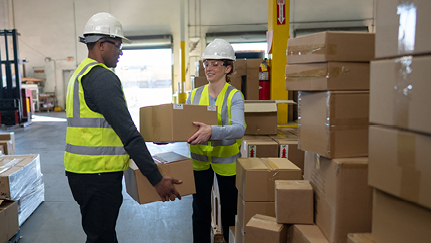 See how these new tools can have a positive impact on your bottom line.
When it comes to bottom line thinking, it is imperative to consider the impact injury claims have on a growing business or operation. It can be a tough lesson to learn. But thanks to advancements in wearable technologies, there could be a new way to shrink the total number of claims throughout a year in an efficient, cost effective and innovative way.
Wearable technologies are an exciting wave of the future. By relaying accurate, real-time information from insureds or claims investigators to assist in claims processing, they can totally revolutionize the claims resolution process, but more importantly, they could change how many injury claims occur in the first place. Can the insurance industry lead the way with new business models and product offerings designed to leverage existing wearable technologies and the exciting opportunities they present? Nationwide is fully committed to developing this technology within the insurance sector to better understand and serve our insureds for whatever lies ahead.
Real results based on real-time data
It's one thing to make business decisions based on what has happened in the past, but it's another to have access to real-time data that benefits your company in today's world. Wearable technology can deliver genuine insight and valuable metrics that allow companies to understand their workforce and better anticipate the unforeseen. Studying these behavioral patterns can help mitigate worker risks and accurately relay critical operational analytics that can reduce inefficiencies.
In theory, it could be possible to build a pricing mechanism around this information. Instead of estimating, insurers can calculate risk for individual and group health insurance plans with a far higher degree of accuracy. With better nuanced rates that reflect the ability to understand possible exposures, customers can continue to invest in additional staff, training or equipment instead of spending it all on premiums. However, these nuanced and innovative pricing methods will have to wait until more industries adopt InsurTech, which is the use of technology and innovations designed to maximize savings and efficiencies from the current insurance industry model.
Implementing InsurTech – Kinetic REFLEX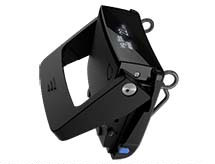 For a real-life example of how wearable technology is reducing claims, look no further than Kinetic. On a mission to protect workers everywhere, Kinetic first focused on implementing its technology in industries where the most on-the-job injuries occur. About the size of a pager, Kinetic's REFLEX device uses sensors and biomechanical analysis to automatically detect high-risk postures and provides workers with feedback whenever high-risk motions occur3. It's also water and impact resistant for added durability, no matter what the job requires. Over time, workers can use it to improve their biomechanics and hone their technique. With the Kinetic dashboard, managers can view the risk profile of a selected workforce and get actionable insights to reduce injuries. Another great aspect of this technology is that it encourages workers to reduce unsafe postures by using personal goals and friendly competition, much the same way fitness trackers have garnered so much popularity.
Additionally, the Kinetic dashboard provides valuable insights to businesses looking to improve productivity and quality. How is that possible? Take the case of an employee voluntarily wearing a REFLEX device as part of his manufacturing job. The device provides a short feedback "buzz" to the employee after a certain number of risky postures during the work shift. The employee attempts to correct his body posture, but the design of the assembly process prevents him from eliminating all undesirable postures3. Management, upon seeing the high number of unsafe postures taken by this employee, can then take steps to improve the workstation or assembly process. Often, these simple changes make the employee more productive, and reduce fatigue that contributes to manufacturing quality issues. In the end, knowing where to "point the flashlight" based on the insights provided from the Kinetic dashboard may save the business money in multiple ways, improving their overall profitability. By providing detailed feedback quickly at the end of each shift, your safety checks can become a seamless part of your routine.
It's important to remember that many of these devices and developments are still very much in their fledgling stages, and it could be many years until we see them in common use. However, businesses and insurers are starting to take notice of their potential. As their application within the working world continues to garner praise, a shift in the way companies manage the safety and well-being of their employees might not be too far off. By leveraging information and data recorded from these devices, including GPS, fleet logistic trackers and personal biometric trackers, these insurers are learning to categorize risk more specifically. These innovations can also be easily integrated into the day-to-day operations of many companies within risk sensitive industries. These devices can collect data that break down into three major categories: behavioral, environmental, or personal and medical.
Reducing injury claim costs
Jobs within manufacturing, transportation and construction often involve a lot of physically demanding tasks and activities. Bending, lifting, hauling and unloading can wear on even the most robust and fit workers. When workers are tired, the first thing to get compromised is often proper technique. In 2015, U.S. companies spent over $60 billion on lifting injuries alone1. Lifting injuries are often the most expensive because they have a high tendency to become a chronic issue. Rest, medication and physical therapy are common treatments for these injuries. However, it usually involves putting a worker on the shelf for several weeks or even more. It's easy to see the impact these preventable injuries can have on a company and its bottom line.
Nurses and caregivers within the specialty care industry could represent a great potential study on the benefits of wearable technologies. According to Technical Director of Workers' Compensation at Nationwide, Tom Stark, there's a great need for improved safety and comfort for these often-overworked care professionals. "For example, nurses and care technicians are about 2.5 times more likely to suffer workplace injuries than any other profession. These injuries are mostly soft-tissue or lower-back injuries," says Stark. "A device like Kinetic could help prevent injuries and work absences."
The trickle-down effect this technology could have on industries across the country is significant. Understaffed facilities suddenly have more hands and resources to better handle care needs while at the same time reducing gaps and potential liability. If less of America's workforce missed time due to injury, productivity and bottom lines would surely be on the rise.
Nationwide is joining our customers to embrace new technologies
At Nationwide, we work with our customers so that when an employee is injured on the job, they receive quality medical care and prompt, supportive guidance to return them to meaningful work. As wearable devices continue to play a larger role in the claims and rehabilitation process, we'll be there with the technology that can help to provide successful outcomes. But we also go one step further by providing our customers with loss control services that help them manage risk in their business – toward the goal of preventing injuries in the first place. Since we can't be at all places at all times, use of the technology afforded by wearables may help tell the story of what's happening when we aren't there, as a way to make the most of our time when we are. As the manufacturing example above shows, knowing where we should focus our efforts – based on quantitative data – has the potential to revolutionize the overall business impact that loss control consultants can provide.
Subscribe to our newsletter for timely content in your inbox