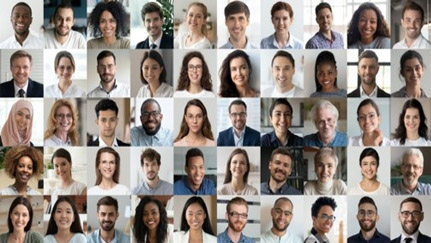 The skillset needed for an employee to remain competent in the workplace is constantly evolving. Regardless of type of industry, companies must remain future-focused in human resource management, recruitment, and training.
Is your business and its workforce ready for the future? Workplaces continue to evolve with new or enhanced developments in technologies. For example, the ability to search the Internet for information is a skill that was uncommon a few short years ago but is now imperative. The skills necessary for an employee to remain competent in the workplace are also changing, and companies must obtain the support of business leaders in human resource management, recruitment, and training.1 This evolution intensified in 2020, when the pandemic impacted how and where we do business.
Research Scholar John Seely Brown writes, "the half-life of a skill today is five years".2 What this means is that of everything an employee learned five years ago, half of it is irrelevant now. In 10 years, it will become antiquated. Business leaders must research the impact of the quickening pace in an aging workforce. Older workers are worth the skill development investment. Here are some considerations to apply when considering your workforce.
Do not discount experience
With age comes an inescapable change in mental and physical abilities, but these do not necessarily lead to declining work performance or production. With experience comes the ability to plan and work smart. These learned abilities allow the experienced older workers to rely on their wisdom and less on physical strength and speed. The impact of aging on physiological attributes varies from person to person. This variance depends in part on lifestyle activity more than chronological aging.3
Avoid stereotyping
Businesses must not stereotype people on age but determine who can perform the job regardless of their age.3 This approach allows for equality in hiring qualified employees. Everyone brings different skills and abilities to employers. Employers must treat each candidate as a unique individual. To infer employees' capabilities solely upon chronological age misses the fact that age does not match one to one with performance capacity.
Get past the myths
Age does not mean employees are less capable of attaining production levels, resist workplace skill development, push back against leadership – especially against a younger leader, have a slower learning curve, or cost more than less-experienced workers.4 Everyone has varying knowledge, skills, and abilities. They are persons, not a myth.
The workforce is aging. These aging workers can bring a lot to their employers. Regardless of age, businesses must apply appropriate hiring practices. These include, but are not limited to, avoid discounting older workers solely on an age bias, avoid seeing them with stereotyped assumptions, and do not allow myths vs. facts to influence hiring.
References
[1] Lindsey, J. E. (2020).
Generational Leadership Style Preference in the Insurance Industry
[Doctoral dissertation, University of the Cumberlands].
[2] Gaul, P. (July 2018).
Technology has changed the how, but education is still about the learner
. Retrieved from
https://www.td.org/insights/technology-has-changed-the-how-but-education-is-still-about-the-learner
[3] Kenny, G. P., Groeller, H., McGinn, R., & Flouris, A. D. (2016).
Age, human performance, and physical employment standards
. Applied Physiology, Nutrition, and Metabolism, 41(6 Suppl 2), S92–S107.
https://doi.org/10.1139/apnm-2015-0483
[4] Reade, N. (2015, September).
Older workers are more valuable in the workforce
. Retrieved from AARP website:
http://www.aarp.org/work/job-hunting/info-07-2013/older-workers-more-valuable.html
Subscribe to our newsletter for timely content in your inbox