Visit the U.S. government website to see if any extinguishers in your buildings were included.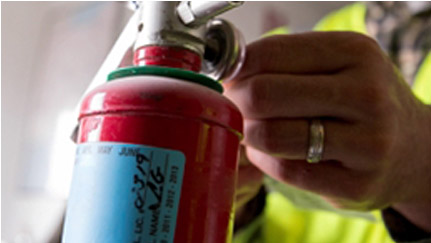 On November 2, 2017, Kidde, the world's largest manufacturer of fire safety products, announced a recall of over 37 million fire extinguishers.
Depending on your business, you may have fire extinguishers available for office floors, warehouse areas, kitchens or any other space with employees or customers. When a small fire can be put out quickly with an extinguisher, you want to be sure it can be safely operated before it escalates into a more damaging event.
The two types of extinguishers involved in this recall have either a plastic handle or push-button Pindicator. The faulty handles were found to become clogged or require excessive force making them difficult to operate.
There are 134 models with these recalled features that were manufactured between January 1, 1973 and August 15, 2017. Please visit the US Consumer Product Safety Commission site to find out if any of the extinguishers you own have been recalled. If so, Kidde asks that you contact them for a free replacement and instructions on how to return the recalled unit.
Subscribe to our newsletter for timely content in your inbox