Check out these valuable tips for recruiting experienced and reliable drivers for your business.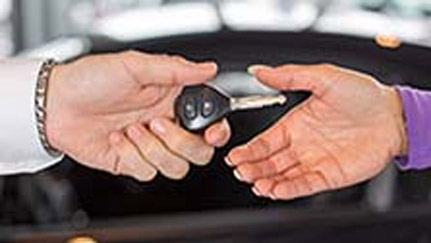 Remember the old saying "look twice before crossing the road"? That maxim is doubly true when hiring a new driver. If you don't take proper care and precaution, hiring the wrong driver can expose your company to severe losses.
Driver-related losses that might have been prevented
Consider these examples:
A fleet manager hires a new driver, but doesn't check the driver's motor vehicle report (MVR). If she had, she would have seen that the driver had a prior record of driving under the influence. Two weeks later, the driver causes an accident in a company vehicle while under the influence of alcohol.
A convenience store owner hires an independent trucker. Soon thereafter, the driver is involved in a tanker rollover, resulting in a petroleum spill into a nearby stream. The cost of the accident and pollution cleanup exceeds the driver's insurance limit. As result, the convenience store owner is held liable for the remaining costs.
An independent trucker for a manufacturer causes an accident, injuring himself and killing one person. The driver doesn't have insurance and the manufacturer is sued for damages by the victim's family. The manufacturer also must cover the medical costs of the driver under its workers' compensation program.
Steps that can help limit your potential losses
Whether you hire directly or engage an independent driver agency, these steps can help limit your potential losses and protect you and your assets:
1. Know the market
Before posting a help wanted ad, compare the position with local job openings online and in print publications. Pay special attention to pay and benefits, work schedule and run types.
It's important to be competitive to attract quality, in-demand drivers.
2. Develop a good job description
A good job description should be practical, clear and accurate to effectively define your needs and expectations of your drivers, with a special emphasis on:
Safety and safe driving
Acceptable driving record for both moving violations and accidents
Federal Motor Carrier Safety Administration (FMCSA) driver requirements, including medical, drug and alcohol testing, if applicable
Physical demands and requirements
Special requirements, such as hazmat, forklift operation and wearing of personal protective equipment (PPE)
3. Investigate drivers
Complete a thorough and quality background check, including contacting previous employers (driving and non-driving).
Use MVR searches that look three or more years into a driver's history.
Use pre-employment screening programs (PSP) that look at the previous three years of a commercial motor vehicle driver's history.
Compare the data to the driver's job application to identify inconsistencies.
4. Evaluate skills
The completion of a successful road and skills test is a good indicator of a quality candidate. If possible, the road test should include a truck loaded with sand or another heavy, non-hazmat load.
An effective road test doesn't just evaluate a person's driving ability. A road test measures the specific skills necessary to operate a commercial motor vehicle.
For example:
If the job requires frequent deliveries, candidates should demonstrate backing up based on different scenarios the driver will experience.
If the driver will be required to climb in/out or on top of a trailer, ask candidates to demonstrate the ability to do that successfully and with little effort.
If mountain driving is required, ask the candidates to demonstrate how to install tire chains and describe how to safely descend steep inclines.
Subscribe to our newsletter for timely content in your inbox