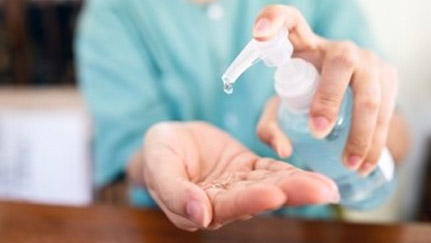 The listed products reportedly contain methanol, which the FDA considers an unacceptable ingredient for hand sanitizer.
Due to the current worldwide focus on COVID-19, hand sanitizers have been used with greater frequency than ever before. While the Centers for Disease Control and Prevention (CDC) first recommends thoroughly washing with soap and water, hand sanitizers may be used when these are not available.
Recently, however, the United States Food and Drug Administration (FDA), issued a warning regarding some hand sanitizers manufactured by Eskbiochem SA de CV in Mexico, because of the potential presence of methanol in these products. Methanol, more commonly known as wood alcohol, can be toxic when it is absorbed through the skin or ingested.
According to the FDA, substantial methanol exposure can result in nausea, vomiting, headache, blurred vision, permanent blindness, seizures, coma, permanent damage to the nervous system or death. Anyone who uses these products is at risk. Young children who accidently ingest these products and people that drink these products as an alcohol (ethanol) substitute are at the greatest risk.
If any of the products named on the FDA list are available for employee or customer use at your business, it is recommended that you immediately discontinue use and dispose of them in appropriate hazardous waste containers.
If you or someone you know has been exposed to these toxic brands of hand sanitizer, seek immediate medical attention.
More details on this advisory from the FDA can be found here.
You can find more information about COVID-19 from the following locations:
Subscribe to our newsletter for timely content in your inbox