Learn what you can do before the threat of wildfire, and what to do when danger is imminent.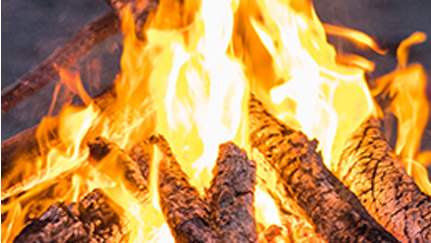 Commercial wildfire risks are increasing as more businesses locate close to residential developments in the Wildland-Urban Interface (WUI) – a high-risk, wildfire-prone area. In fact, some degree of risk exists in every state, with only one state not having a wildfire in 2016, according to the National Interagency Fire Center. Regardless of your preparation, wildfires can be unpredictable, and personal safety should be made a priority.
Resources to help your business withstand a wildfire
If your business is located in a WUI region, Nationwide encourages you to take appropriate measures to help protect people and property. We've partnered with the Insurance Institute for Business & Home Safety (IBHS), to provide the following resources:
8 Steps to Prepare Your Business for Wildfire: Designed for use before a wildfire threatens, this two-page document is an excellent guide to helping you reduce your business's wildfire risk.
Last-minute Checklist for Protecting Your Property Against Wildfire: When a wildfire in your area is imminent, this one-page document strongly urges you to comply with local officials' evacuation orders. The checklist also outlines several precautions you can take – both inside and outside of your building – to help limit damage from wildfire. While the message is written with the homeowner in mind, the advice can benefit business owners, as well.
More information is available for homeowners dealing with the threat of wildfire on nationwide.com.
Keep our claims hotline number handy
Nationwide claims representatives and agents are prepared to assist businesses we insure if you're impacted by a wildfire. People and resources are in place to respond to your needs. If you experience wildfire damage, call the Nationwide claims hotline 24/7 at 1-800-421-3535 or contact your local agent.
Subscribe to our newsletter for timely content in your inbox